The Temple Beth El Israel Adult Education Committee is proud to announce the following outstanding programs. Please mark your calendars and plan to attend.
Adult Education programs offered through the Temple are scheduled on Thursdays from 10:00 a.m. to 11:00 a.m. in the Temple Sanctuary. Unless otherwise noted, TBEI Adult Education programs are free of charge for Temple members. Donations are always appreciated to help support year-long Adult Education programming.
May 3, May 10, May 17 and May 24 – Please refer to the flyer below for additional information.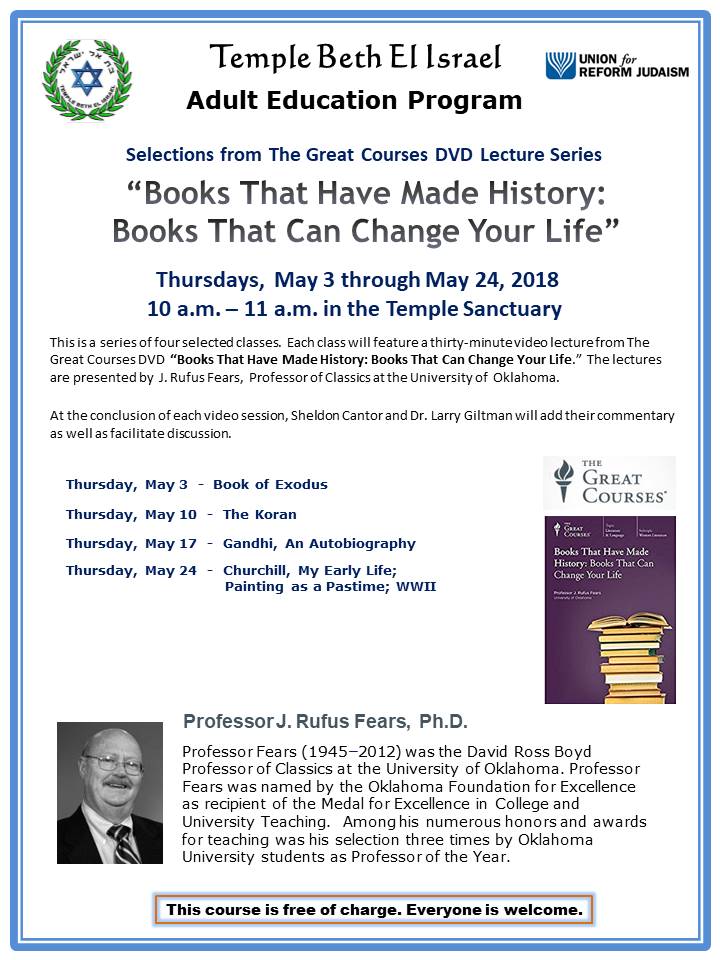 The Adult Education Committee is dedicated to providing year-round programming for Temple members and community guests. Take advantage of these informative and educational opportunities.
For additional information, please contact Flo Giltman at (772) 345-9150.