Growing & Fostering Our Jewish Community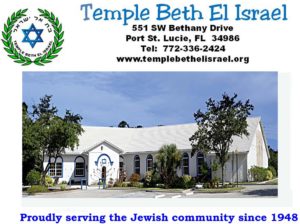 Temple Beth El Israel is an established congregation that supports a wide range of programs and activities for members of all ages. A primary goal of the Temple involves building a community based on inclusiveness, where everyone is welcome, regardless of age, marital status, sexual orientation, or a Jew by birth or by choice.
Temple Beth El Israel presents Peter Yarrow (from Peter, Paul, and Mary) in Concert at The Lyric Theatre on November 10.  A donation will be made to Operation Respect:  "Don't Laugh at Me" to transform schools and other youth-serving organizations into safer, bully-free environments for children and youth.  Click the "flyer" at left to purchase tickets.
Visit our Judaica Shop to purchase special presents, religious items, and 2018 Enjoyment books. 
Support Temple Beth El Israel by adding Temple Beth El Israel as your charity of choice when you shop at