Growing & Fostering Our Jewish Community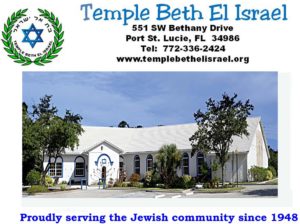 Temple Beth El Israel is an established congregation that supports a wide range of programs and activities for members of all ages. A primary goal of the Temple involves building a community based on inclusiveness, where everyone is welcome, regardless of age, marital status, sexual orientation, or a Jew by birth or by choice.
Participate in Adult Education.
Visit our Judaica Shop to purchase special presents, religious items, and 2019/2020 Enjoyment books.
Join our Sisterhood Book Club.
Support Temple Beth El Israel by adding Temple Beth El Israel as your charity of choice when you shop at