The Bar/Bat Mitzvah Program at Temple Beth El Israel is focused on students becoming comfortable, functioning, knowledgeable Jews within the Temple and the Jewish world.
Standards are based on three areas of achievement:
1. Leading the congregation in prayer;
2. Reading from the Torah;
3. Becoming a "teacher" (through the B'nai Mitzvah speech).
Rabbi Benson has created a program where each student helps create the structure and flow of the service including choices related to readings, music, and the Torah aliyot. This approach offers the student an opportunity to develop a customized presentation reflecting the student's personality and unique abilities.
The student functions as the primary leader of the Shabbat morning service. Each B'nai Mitzvah presents the service to the congregation in a meaningful way.
With the assistance of the Rabbi and experienced tutors, the student practices and learns both the Torah and Haftara cantillation systems. The student chants each of these sections during the service.
Specific study for Bar/Bat Mitzvah normally will begin seven-to-eight months prior to the anticipated date. The program for B'nai Mitzvah preparation has established an excellent reputation and will continue to reflect the individuality and educational accomplishments of each student.
Please feel free to speak with Rabbi Benson for enrollment in an extraordinary, student-centered program designed to develop the necessary competencies and confidence for B'nai Mitzvah. Call the temple office at 772-336-2424 to schedule an appointment. 
| | |
| --- | --- |
| Justin Woessner | |
| Jace Ochacher |   |
|    Conor Pollack |                 Liana Rosichan-Nader |
|  Chuck Steinberg |  Ayden Ader |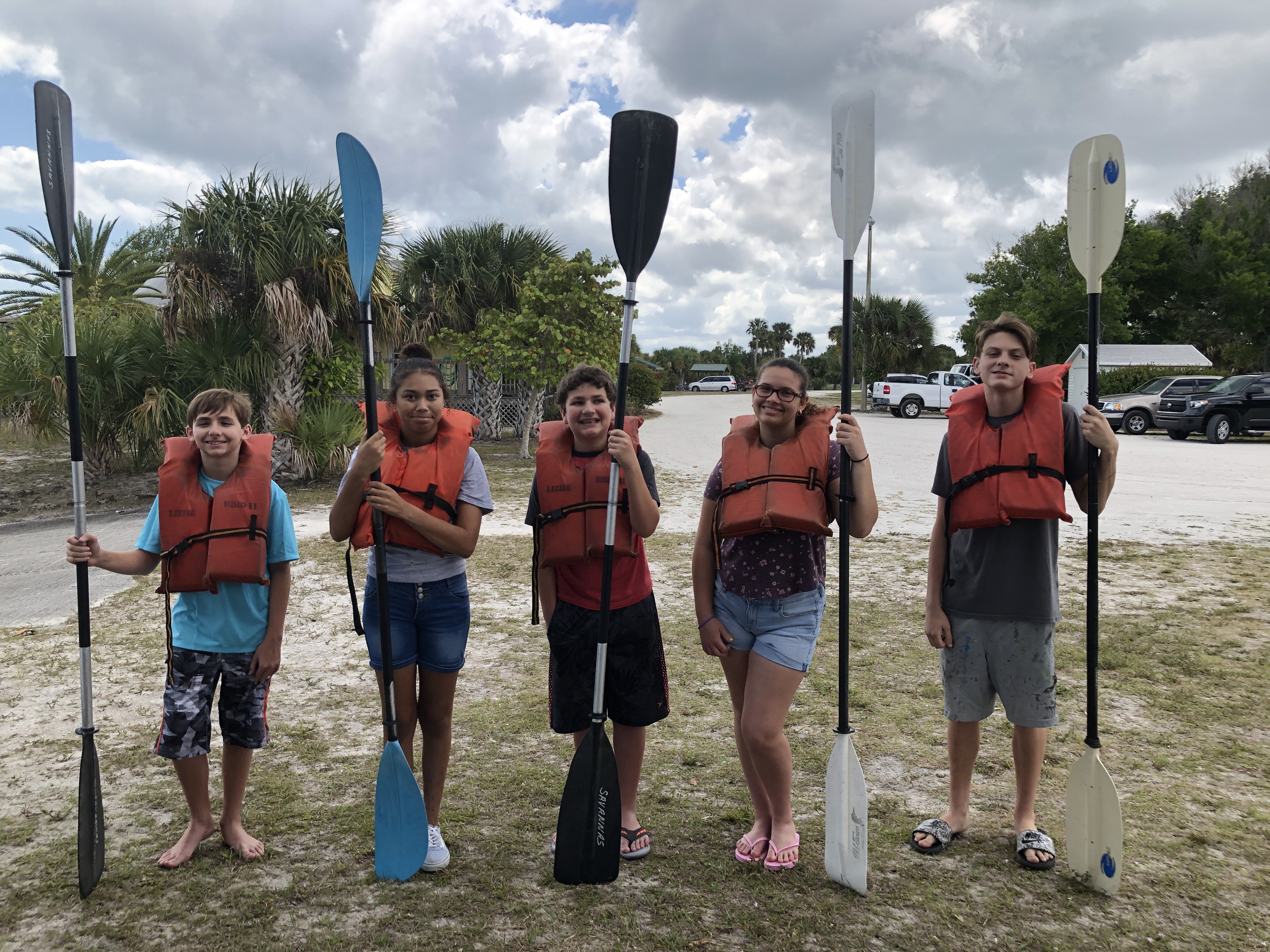 Post Bar/Bat Mitzvah Kayaking Fun